Check Into Opportunities for Psychiatrists at Parkside!
Parkside is a private, nonprofit organization with a long history of excellence in care for adults, children and adolescents. Parkside's recent $38 million expansion features a new hospital with 80 single occupancy patient rooms and a new total system capacity of 120 beds. Amenities in this state-of-the-art facility include secure, open-air balcony areas, advanced patient safety features, in-house food service and ample space for social distancing. Parkside is seeking to meet with psychiatrists to discuss current and future opportunities in the area's premier psychiatric hospital and clinic.
Several opportunities are available: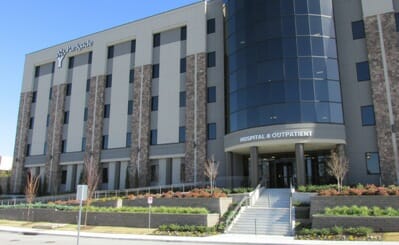 Full-time Inpatient Psychiatrist
Part-time Inpatient Psychiatrist
Weekend coverage
Vacation and occasional coverage
Parkside offers an exceptionally competitive salary, a bonus program and an outstanding benefits package including health, dental and life insurance, with a significant portion paid by employer. We match a portion of the 401-K contributions after 1 year and offer a very generous paid time off and holiday time package. Parkside provides additional days off and financial support for continuing education. Parkside's dedication to our patients and their care remains our number one priority. Our values include teamwork, integrity, innovation, caring and compassion, and excellence among others. Parkside has been named in Becker's Hospital Review's listing of 100 Great Places to Work in Healthcare.
Child and Adolescent Residential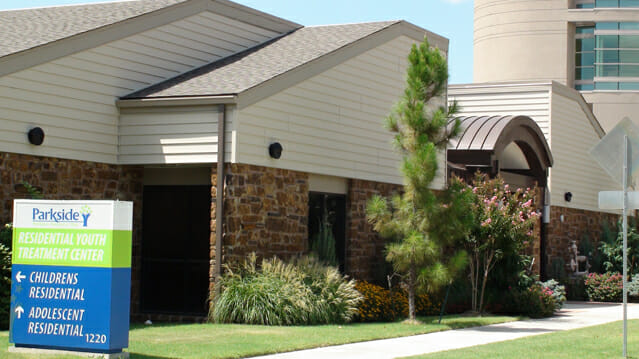 In addition to inpatient hospitalization for children, adolescents and adults, youth between 6 and 17 years of age who require residential or extended care can be served in separate hospital with two units.  Located across the street from the main hospital, a 40 bed facility completes the inpatient treatment continuum for youth and makes for convenient patient care setting all on one campus.
About Tulsa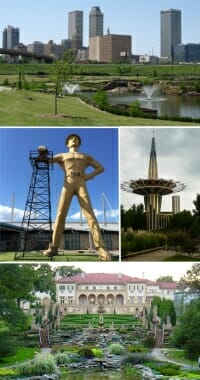 Parkside is centrally located in Tulsa, Oklahoma. The area is also known as Oklahoma's Green Country. Tulsa is considered the cultural and arts center of Oklahoma. In addition to full time professional opera and ballet companies, the city is home to two world renowned art museums and has one of the largest concentrations of art deco architecture in the United States. Tulsa has lots of live music, an extensive park system including USA Today's "best new attraction in America," the Gathering Place, and is situated along the Arkansas River. Tulsa is home to several sports franchises, including baseball, hockey and soccer teams.  The area offers a wide variety of cultural and outdoor recreational opportunities.
To discuss psychiatry opportunities at Parkside, please contact Eric Sachau at 918-588-8826 or esachau@parksideinc.org.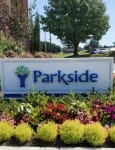 If you'd like to learn more about Parkside, here are some comments in our patient's own words
 Click on the image to the right in order to begin the video.