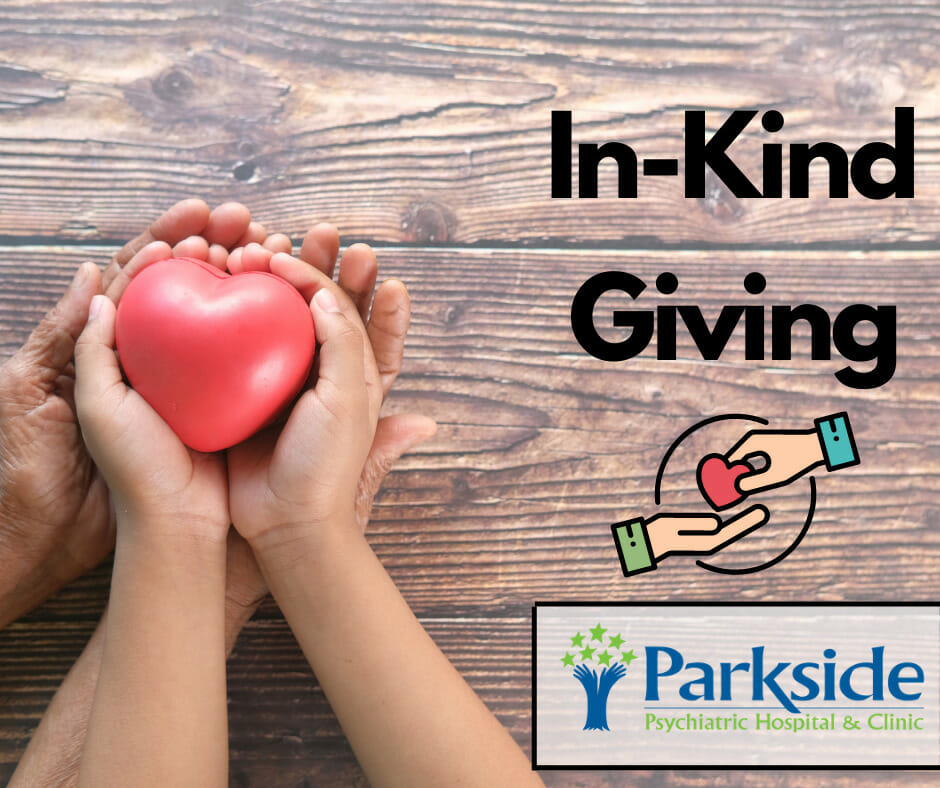 Food Drive Donations
Henry's Grocery Food Pantry at Parkside is always accepting food and monetary donations.
We are most in need of:
Canned Protein
Peanut Butter
Canned Fruit
Canned Vegetables
Packaged Meals
Whole-Grain Cereal
For all food drives, please avoid any expired or damaged product, rusty or dented cans, homemade or previously opened items, unlabeled product, a product not in its original packaging, and alcohol, medicine, or sodas.
Please note that we do not pick up food donations. All donations will need to be delivered.
Online Auction Donations
Parkside hosts an annual online auction with all proceeds supporting the By Your Side Patient Assistance Program & Food Pantry.  We are always accepting new and gently used items for our online auction fundraiser.
Contact Us
If you would like to host a food drive or make an in-kind donation for our online auction event, please contact Fundraising Director Derek Frazier at dafrazier@parksideinc.org or at (918) 586-4251.
To make a monetary donation to Parkside's By Your Side Patient Assistance Program & Food Pantry, please click here.